Modular thermal regulator integrat 80
December 13, 2020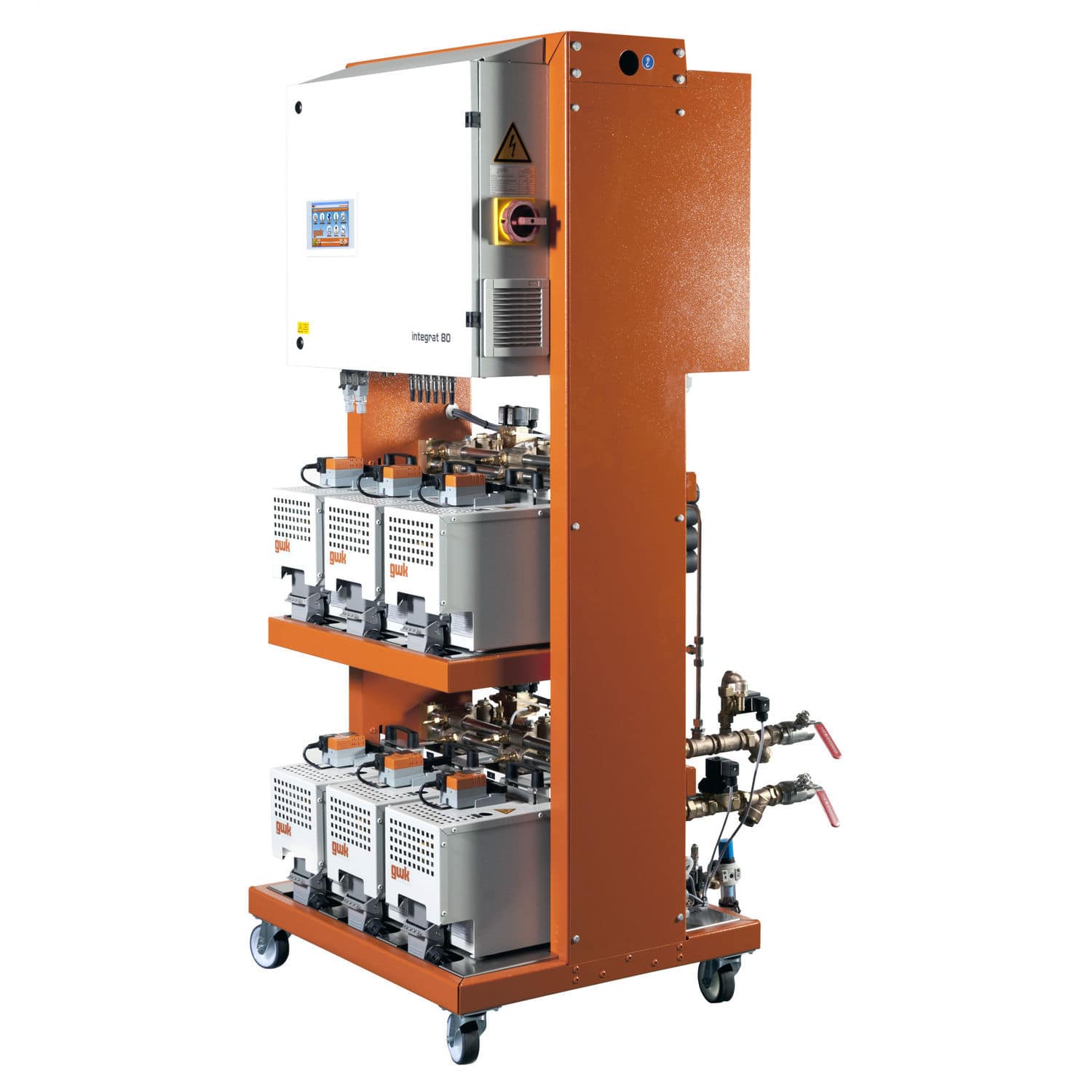 CHARACTERISTICS
Display

digital

Type

circulating water

Use

cooling, heating, for injection molding machines, process, for the plastics industry

Other characteristics

modular

Maximum temperature

95 °C, 120 °C (203 °F)
DESCRIPTION
The integrat 80 is used for the modular temperature control with water up to 140°C in the basic version with up to six temperature control circuits to be operated completely independently of each other. The basic version can be expanded with extension columns and up to 24 temperature control modules.
As an option, the temperature control circuits can be extended with the 4-way distributor vtc with flow and temperature measurement. Thus, a maximum of 96 temperature control circuits can be monitored with the vtc 4-way distribution system.
In conjunction with the standard heating control system used as standard, a homogeneous temperature profile on the mould cavity surface is achieved in an extremely energy-efficient manner, as well as with constant cooling by using a motor valve. As an option, the pumps can also be operated with frequency control unit. This improves the procedural results and contributes to energy savings.