Multitouch screen HMI KeTop OP 500 series
January 28, 2021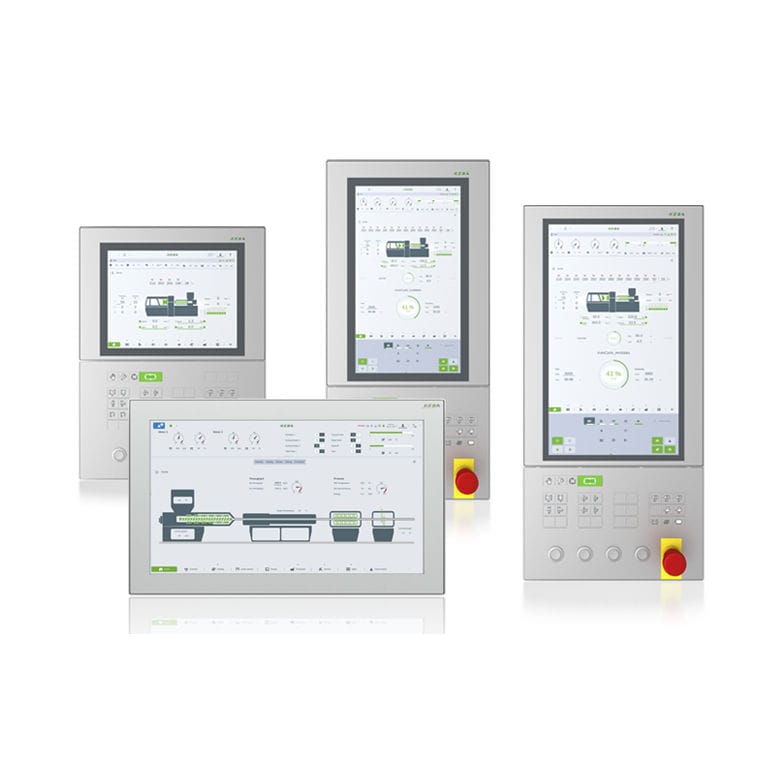 CHARACTERISTICS
Interface

multitouch screen, with keyboard

Mounting

panel-mount

Resolution

1024 x 768

Other characteristics

compact

Applications

industrial, control, data, visualization, machine

Screen size

12.1 in, 15.6 in, 18.5 in
DESCRIPTION
KeTop OP 500
Multitouch technology for the ultimate ease of use
Navigate into the future
The 12", 15" and 18" multitouch screen panels of the OP 500 series are setting new usability standards. A smooth work process with intuitive multi-touch gestures allows the extremely fast configuration of the process values, reducing configuration as well as servicing operations. Optionally, tried-and-tested membrane keyboard technology can be used in addition to the modern multi-touch operation. This way, you can bridge the gap between modern machine operation using the touchscreen and familiar user interventions using keyboards for moving the machines, and provide a maximum of flexibility for your users.
The operation devices of the OP 500 series are available as DVI monitors in landscape or portrait orientation. The visualization is centralized and handled by a superordinate control CPU. This monitor concept centralizes data management on the controller, significantly simplifying the commissioning and servicing of the entire system. With their customization options, the operation devices are perfectly suited to all general industrial applications in combination with the KeControl C1 or C5 series controllers.
Premium technology for all requirements
The advantage of the DVI monitor solutions is their compact and efficient overall design. There is no need for a second active computer unit – running the controller and the HMI on one device not only saves costs, it also reduces the error susceptibility during commissioning and servicing of the entire machine.