Operator terminal with keyboard KeTop T10
January 28, 2021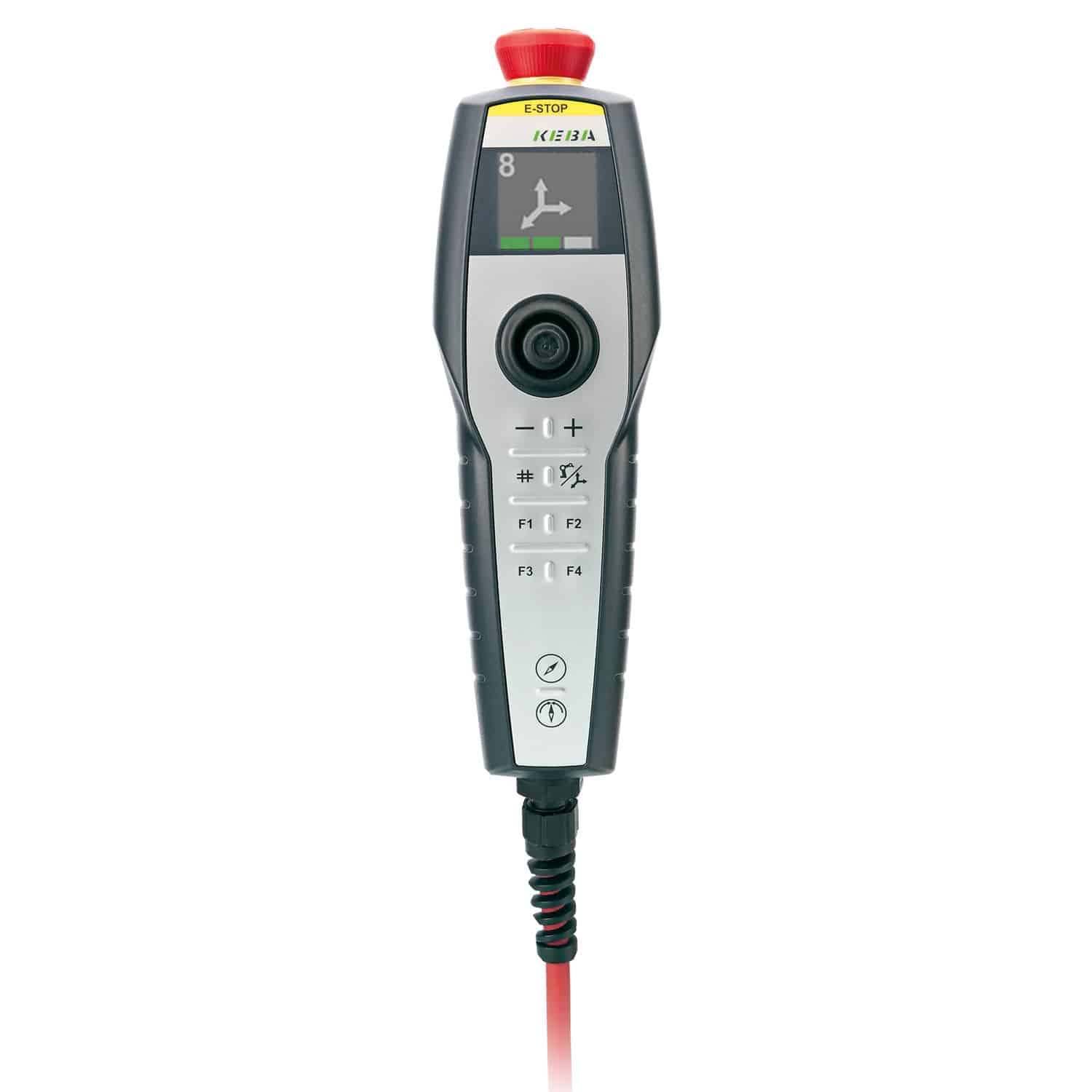 CHARACTERISTICS
Interface

with keyboard

Mounting

handheld, mobile

Other characteristics

TFT LCD

Applications

for robots

Screen size

1.5 in
DESCRIPTION
KeTop T10 directMove
Operate robots easily and quickly with intuitive gestures
New era of mobile robot operation
The KeTop T10 directMove enables intuitive teach-in in a new and revolutionary way. Robot paths are jogged easily by simple gestures. Complex abstraction and complicated thought processes in coordinate systems can be omitted.
It is easier and more efficient – both for experienced operators as well as for new users. The time required and the associated costs are minimized considerably, and operational errors are reduced effectively.
directMove
Show the robot the way
Using the inertial sensors of the 6D Inertial Measurement Unit (6D IMU), the KeTop T10 directMove detects its position and direction in the three-dimensional space. The operator can therefore easily specify the required movement or rotation by indicating in the direction of motion and then operating a small joystick – regardless of his/her position relative to the robot.
This means that no in-depth knowledge of coordinate systems is required. The motion speed can be changed via the intensity of the joystick movements. This means that individual path points can be set and finely adjusted using the KeTop T10 directMove. If required, standard operating units and screen devices such as notebooks can also be used for programming.